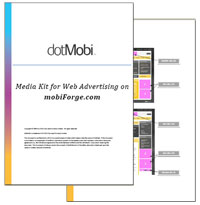 ** New rates October 2009 - email us for the latest rate card **
Launched in 2006, mobiForge has become the world's largest independent mobile developer community.
Our media pack has all the information you need to advertise with us. You can either email us at admin@mobiforge.com directly or fill out the form below and we will email you our advertising media pack and rate card.