As Mobile World Congress 2017 came to an end, we are sharing a short summary of what we learned and discovered during this year's show. We had plenty of inspiring conversations with some of the top minds in the industry about today's device landscape. Here is a quick glimpse into the hardware that was exhibited this year in Barcelona.
Some anticipated phones were not there
Over the last number of years, Samsung attracted most attention at MWC with new additions to the Galaxy S family. This year, however, Samsung Galaxy S8 wasn't present in Barcelona, as the new device will be released in a few months. The Google Pixel series, OnePlus and obviously Apple, were also not present at MWC 2017.
This year the spotlight was turned on LG and Huawei who both decided to release their flagship phones at the event. For this summary, we also picked several other new devices which we spotted at the show.
LG G6 and Huawei P10
The LG G6 is a lot different from last year's LG G5 which we covered in our MWC 2016 summary. LG abandoned the unsuccessful modular design idea in favour of a premium, aluminum frame and a glass back. There shouldn't be any more issues with the phone's "structural integrity".
The most important selling point of the new LG G6 is the gorgeous 5.7-inch screen, with an unusual 18:9 aspect ratio, fitted in a shell that is smaller than many 5.5-inch phones, including Google Pixel XL and iPhone 7 Plus. What is a bit disappointing is the fact that the phone is powered by the Snapdragon 821 while the competition, including Galaxy S8, is the most likely to get the newest Snapdragon 835.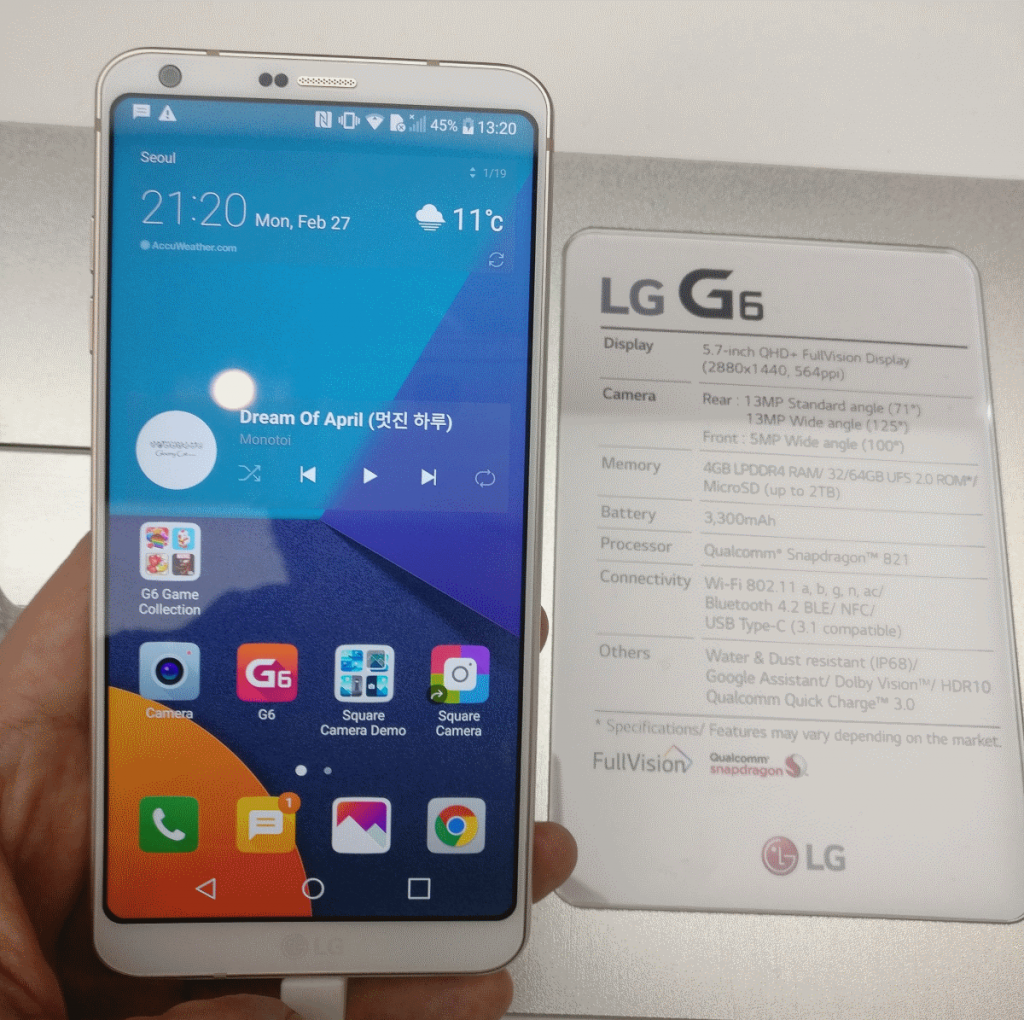 At MWC 2017, Huawei released its new Huawei P10 which is a solid flagship device with a refreshed housing (in almost exactly the same dimensions as the P9), an upgraded dual camera by Leica, and a more capable CPU in comparison to last year's device. The Huawei P10 also comes in a Plus version which is a 5.5-inch device with a higher, Quad HD screen resolution.
Physical keyboard returns, Nokia 3310, and the Staedtler pencil
One of the most surprising themes at this year's MWC was nostalgia.
It was hard to locate where the Nokia 3310 was displayed at MWC 2017 mainly due to the fact that the small table was always surrounded by a crowd of nostalgia-driven mobile enthusiasts willing to try out the resurrected legend. My initial feeling about the phone was that the low-quality plastic housing of the new 3310 is unlikely to retain the legendary durability of Nokia's original feature phone. A much bigger issue, though, is the fact that the new 3310 only works in the GSM 900/1800 MHz bands which may soon get phased out in some countries.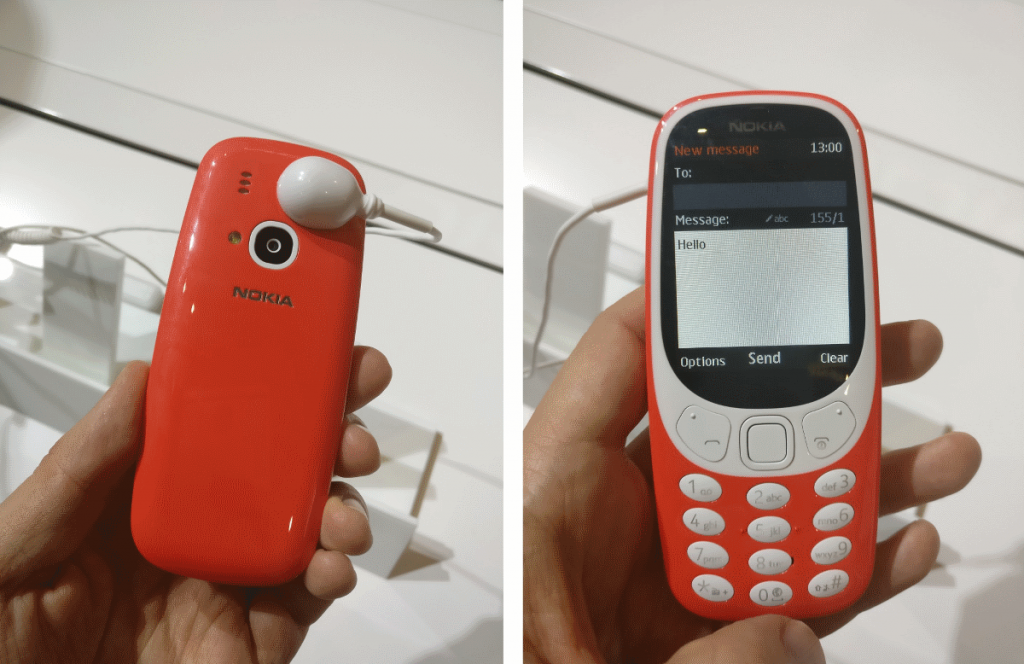 Interestingly, there were more attempts to pull at the nostalgia strings in Barcelona. Samsung released a new stylus for the new Samsung Galaxy Tab S3 and the Galaxy Book resembling the wooden Staedtler pencil which you may well remember from your school days.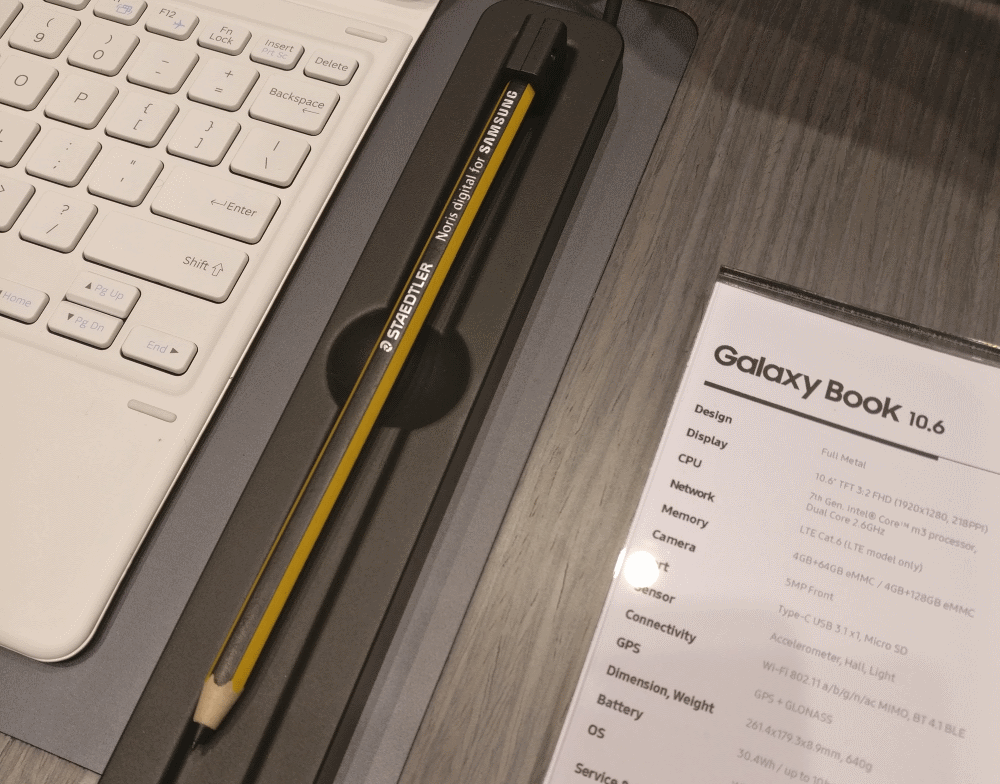 But perhaps a more notable example was the new BlackBerry KEYone resurrecting the QWERTY keyboard which doubles as a touchpad with a fingerprint scanner hidden under the space key.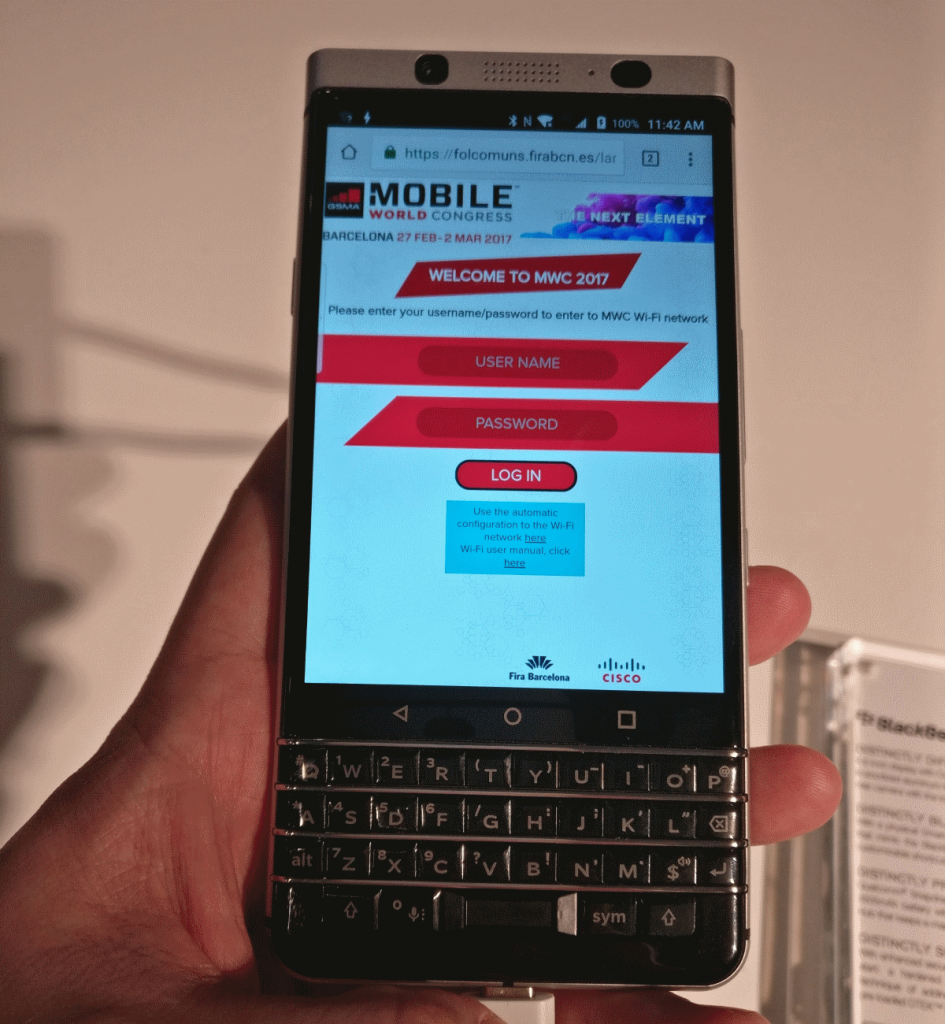 Given the publicity gained with the Nokia 3310 and the Blackberry KEYone, it wouldn't be surprising if other venerable brands follow in Nokia's and Blackberry's footsteps and revive more smartphone legends. A modern HTC HD2, anyone?
Moto G5, Moto G5 Plus and more Moto Mods
At the Lenovo stand, we checked out the latest arrivals in the budget-friendly Moto G series. Moto G5 and G5 Plus are solid devices with capable hardware (Snapdragon 430 and 625 respectively) available at a very reasonable price (€199 and €217 respectively) proving that you definitely don't need to squander a fortune to purchase a decent smartphone that does its job.
Unlike LG, Lenovo did not abandon the idea of a modular smartphone. The company announced a number of new accessories to the Moto Mods series that can be attached to the premium Moto Z line, such as charging accessories (power bank, turbocharger, wireless charger), a detachable gamepad, as well as an Alexa-powered speaker mod built together with Amazon.
ZTE Gigabit Phone
With the new Gigabit Phone prototype, ZTE proved that 1Gbps connectivity over a wireless network is possible. According to the Chinese company, the new device has everything to support 5G connectivity and will make it available once carriers build the 5G infrastructure.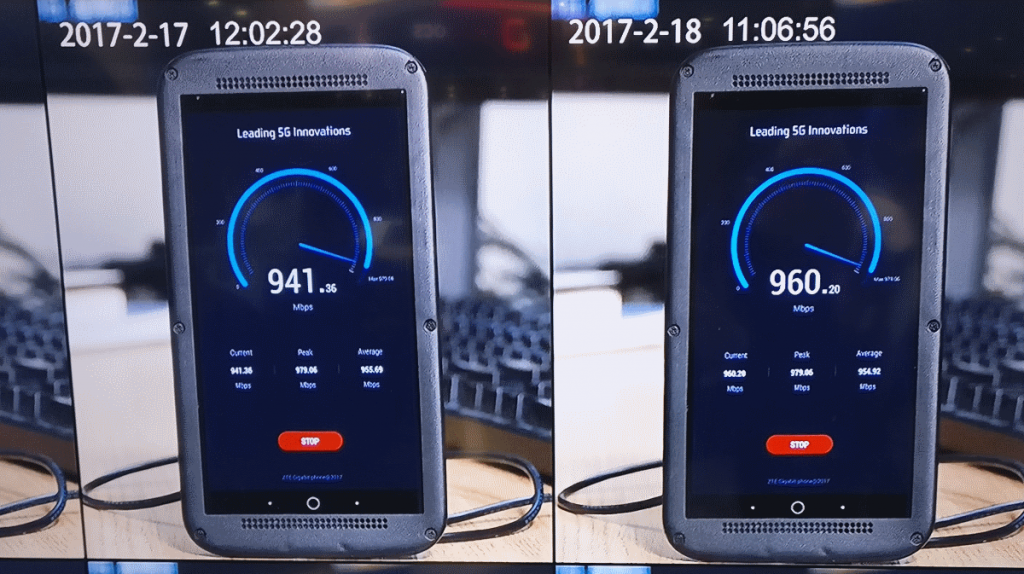 Interestingly, the new Snapdragon 835 comes with the LTE X16 modem promising up to a 1Gbps peak download speed. Given that this chip is used in the new Xperia XZ Premium and the upcoming Samsung Galaxy S8, a working "gigabit" phone may be much closer than ZTE is promising.
A super-slim optical zoom
A very exciting innovation in the "cameraphone" category was exhibited at the Oppo stand.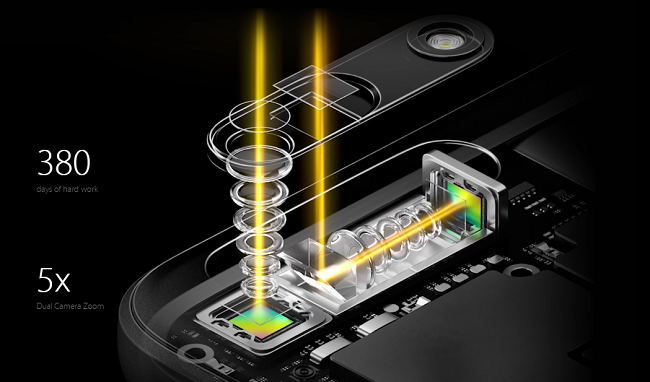 A prototype Oppo smartphone was equipped with the 5X Dual Camera Zoom technology which allows for a lossless, optical zoom while keeping the device's slim profile. Using periscope technology, the camera module doesn't slide from the housing and it's only 5.7mm thick. It means that with this technology, an optical zoom can be built into even a very slim, 7mm smartphone.
Xperia Touch
The new Sony Xperia XZ Premium with a humongous 4K display was exhibited at MWC 2017 but it was trapped under glass and not touchable by the public. What caught our attention at the Sony stand was Xperia Touch which is basically a projector that turns any surface into a touch-operated Android device.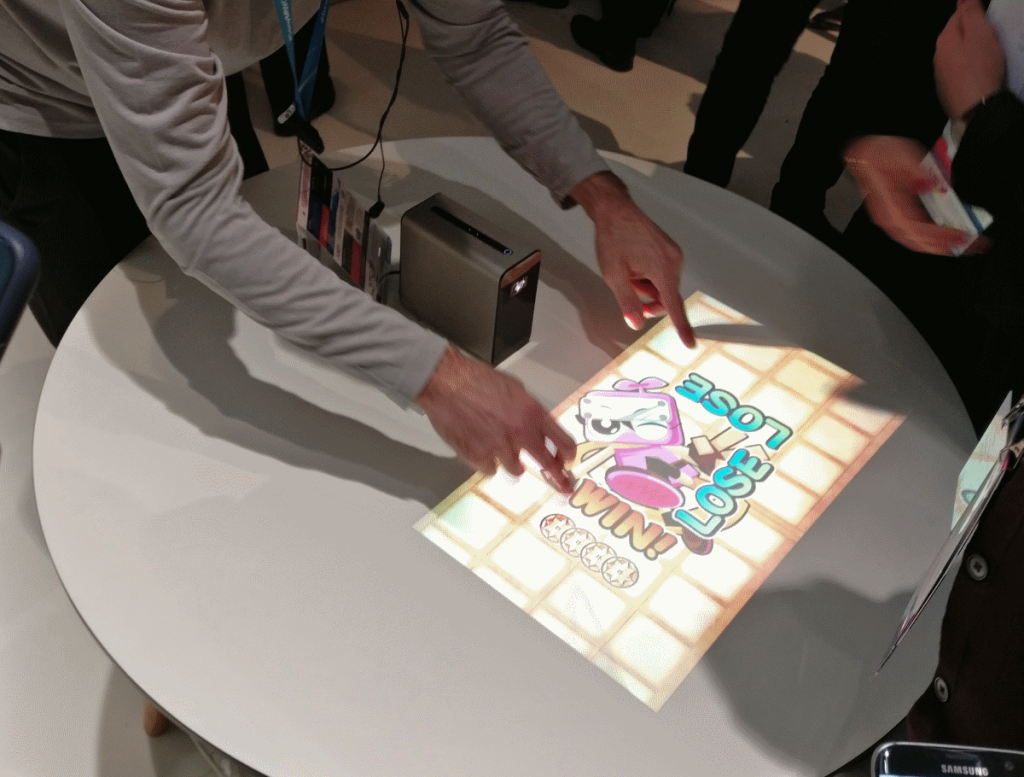 The Xperia Touch is a portable short-throw laser projector with hardware typical for a mid-range Android device (Snapdragon 650 SoC, 3GB of RAM, 32 GB of storage). The device displays a 23-inch image on a flat surface that the Xperia Touch is standing on. Alternatively, it can work as a more traditional wall projector displaying an 80-inch image.
The new tablet/projector is not a prototype anymore. It will roll out in Europe with a steep RRP of €1,499.
Never lose your luggage
At MWC 2017, Samsonite unveiled a very interesting concept built together with Vodafone and exhibited at the Vodafone stand in the form of the improved Track&Go luggage tracking system. The new system, currently in trial phase, comes with a longer battery life and a wider range technology called Narrowband-IoT (NB-IoT). The owner of the Track&Go-capable bag receives alerts when the bag gets out of range, while geolocation enables tracking the bag's location in case it gets lost.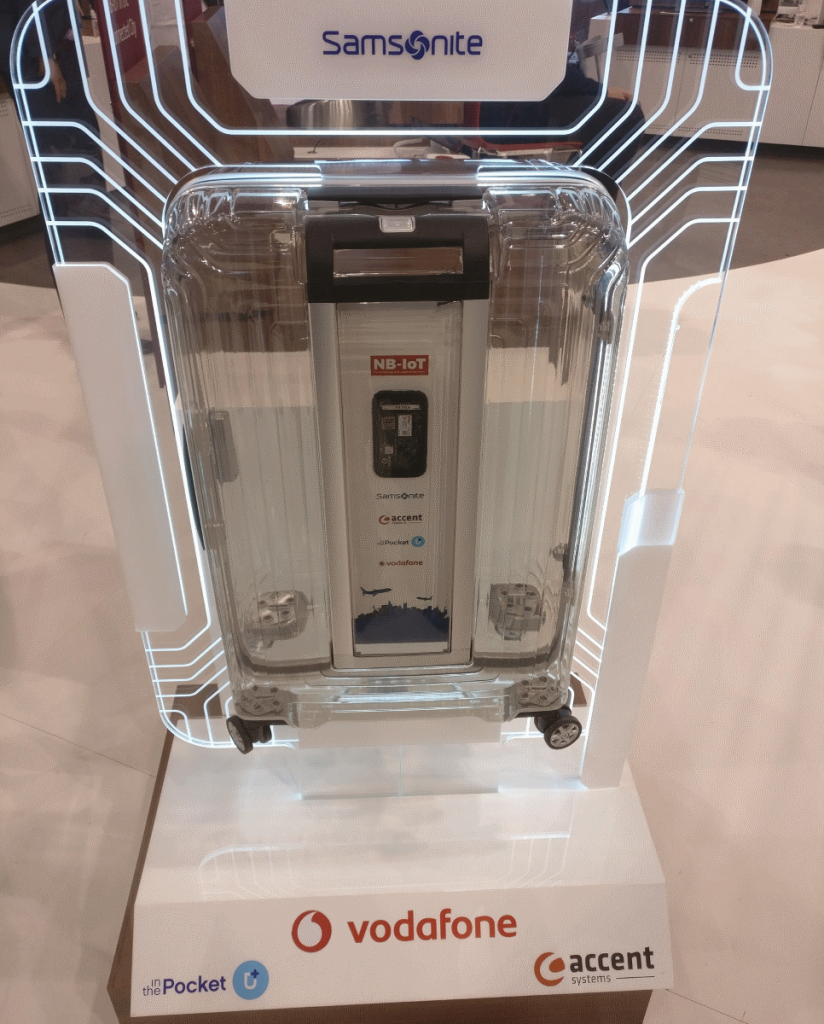 Share your thoughts on MWC 2017
What are your thoughts on this year's Mobile World Congress? Do you think the new Nokia 3310 will help feature phones make a come back? Share your opinion about the latest developments in the mobile world in the comment section below.