With the 2019 Mobile World Congress done and dusted, we've compiled a list of the most impressive devices and gadgets we saw in Barcelona, as well as some of the notable speeches and announcements.
While 5G was a constant this year, there was also plenty of comment around Huawei and the claims of Chinese government interference.
They have no proof, they have nothing.
It's been hard to avoid the noise surrounding Huawei's alleged insecurity over the last year. Initially a trade-grenade lobbed from the US Military, many countries across the globe have now taken steps to ban Huawei from bidding on contracts for 5G network implementation.
Their CFO was arrested in Canada at the behest of their neighbours to the south, despite many warnings that continuing on this path could ignite a fully-fledged trade war between the world's two biggest economies.
Huawei rotating chairman Guo Ping hit back during his keynote speech, addressing both the lack of evidence and the shadier side of US Intelligence ops in the very recent past. Referring to the 2013 Snowden leaks, he quipped:
Prism, Prism on the wall, who's the most trustworthy of them all.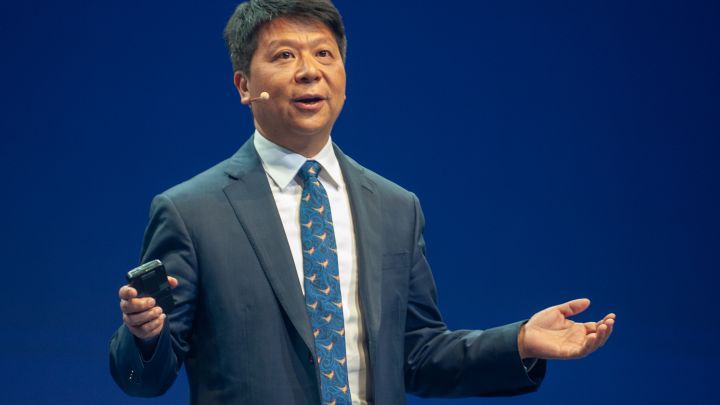 He went on to fully support his companies activities, noting that there's still no evidence despite intense grilling from the US and their UK counterparts.
Let me say this as clearly as possible: Huawei has…never built backdoors, and we will never allow anyone to do so in our equipment. We take this responsibility very seriously.
In other speeches, Vodafone CEO Nick Read warned that a ban on Huawei products would delay 5G's development by two years in Europe, while Telefónica CEO Jose Maria Alvarez-Pallete also reiterated the fact that evidence is required – and so far, there is none to offer.
5G
There were some examples of 5G technology in action at this year's Mobile World Congress. Samsung, Cisco and Orange combined powers to show us two use cases – a drone and an industrial robot.
The drone was controlled by a 5G tablet at the Orange booth. It used a 5G router to relay very low latency, high quality video back to the conference.
Taking it a step further, Samsung and Cisco demonstrated how an autonomous robot could be monitored in real-time carrying out its functions. With a 360º camera and Full HD camera on board, the video stream was viewed remotely and – here's the important bit – could be controlled remotely too.
The super-low latency and instant control is a key component for 5G affecting industries such as construction (mining, factory automation) and health care, where remote surgery carried out by a robot could well be the future.
Now, the devices.
Huawei Mate X
By all accounts, Huawei's latest offering is a beautifully engineered piece. The fold itself isn't quite what other manufacturers have gone for, as seen below, with the smaller side fitting neatly into the other.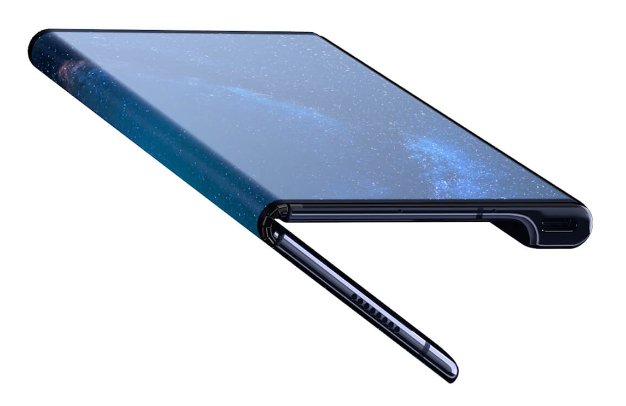 This seems like it may feel nicer to hold, but unfortunately we couldn't get our hands on it. This is the closest we got: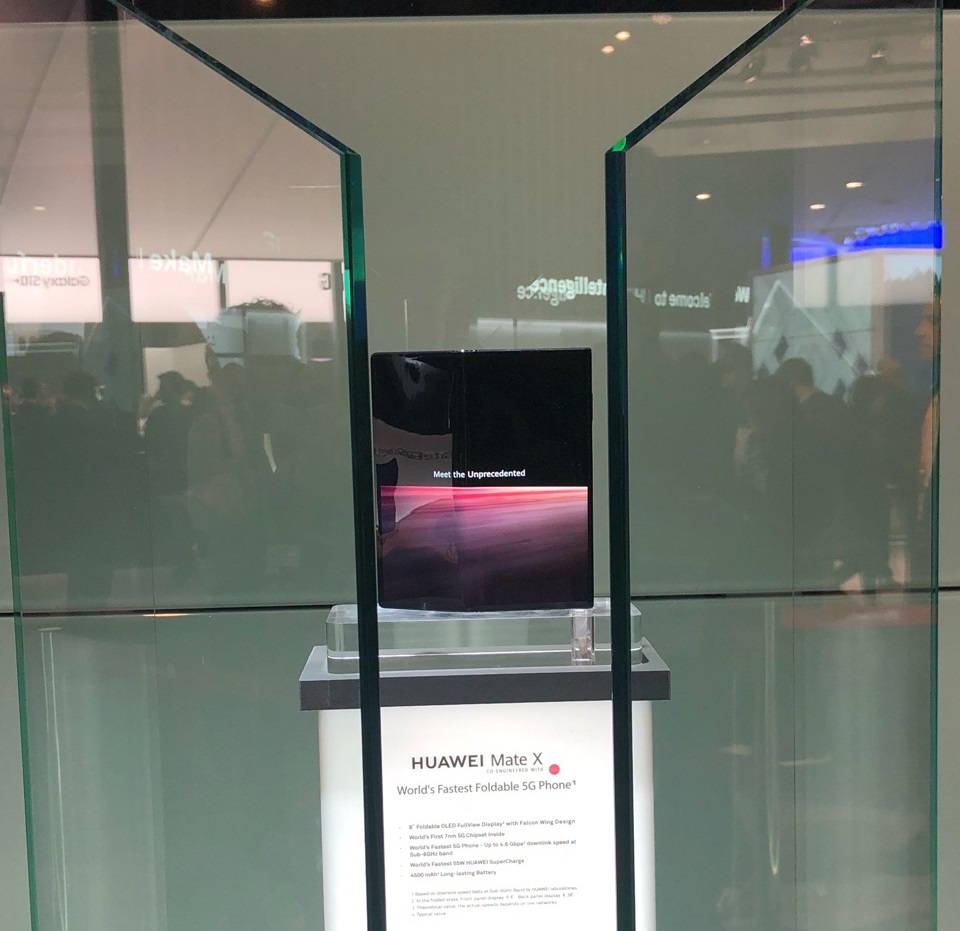 Featuring a hefty 4,500mAH battery, Huawei's Kirin 980 processor and Balong 5000 5G modem chip, it's claimed that the Mate X will download content four times faster than a current 4G connection.
Elsewhere on the device, there's 512GB of storage, 8GB RAM, some fancy new charging tech that'll see your phone reach 85% charge in 30 minutes, and, most importantly, a selfie-preview mode to ensure the world knows how beautiful you are.
The only downside so far – the proposed €2,300 price tag, which could dampen initial sales when it finally comes online some time in the middle of 2019.
HTC Exodus 1
Dubbed the "Blockchain phone", what first caught our eye was how cool the device looks. In a world where every smartphone was drifting towards eerily similar designs and colours, this is refreshing.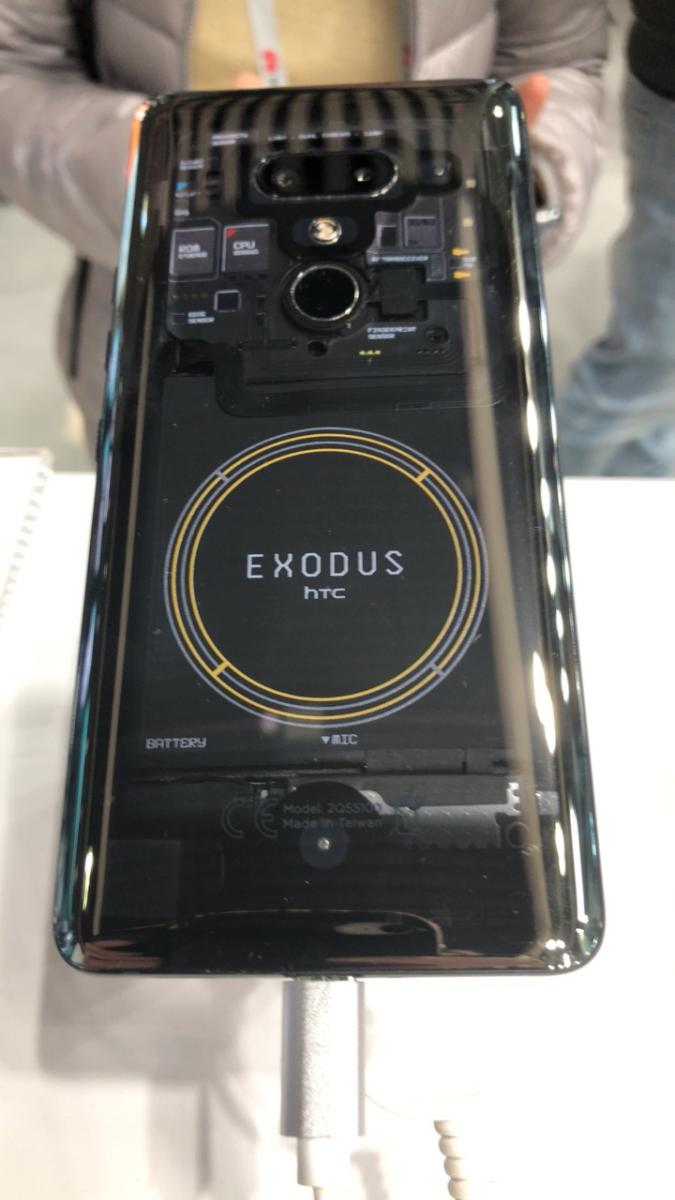 Released last year, it was only available for purchase using cryptocurrency. It's now available to us mortals for around $700 (USD).
The nuts and bolts of the device aren't likely to be its main selling points. There's 128GB storage, 6GB RAM and an acceptable 3,500mAH battery.
What sets the Exodus apart is Zion, which:
creates a safe environment for when you need to authorize a transaction with your crypto assets so that malware running on your phone's OS cannot steal your information.
This smartphone could be the first to push many advances in how the mobile ecosystem functions. Alongside its crypto suite, it'll also include a personal tracker app called Numbers that can sell your data for cryptocurrency, as well as enabling micropayments to sites via partnership with Opera.
These two features alone show HTC looking to the future in a way few other manufacturers dare.
Sony Xperia 1
Sony haven't set the smartphone world alight, but their latest offering could get them back in the game.
As we mentioned already, most flagship smartphones have been drifting towards homogeneous design and shape. What Sony have given us is a screen with a 21:9 aspect ratio, and it looks great.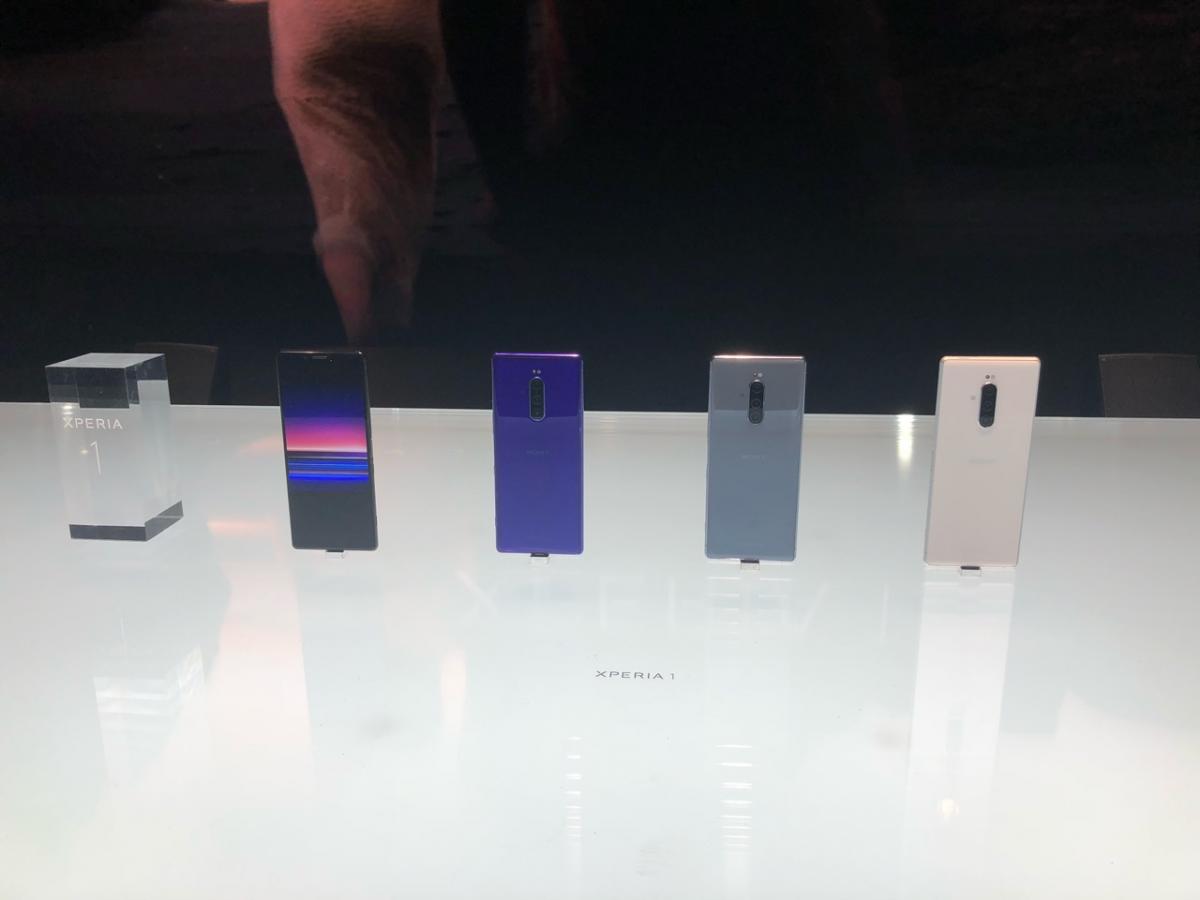 With a 6.5-inch, true 4K display, this aspect ratio is seen in over 70% of all films. Sony are clearly aiming for a specific segment of their market here – people who watch feature films and high quality video content on their phone, which is, to some degree, all of us.
The hardware specifications are unlikely to boost sales as much as the screen. The battery isn't huge at 3,330mAH, and with only 64 or 128GB internal storage, you'll need a decent microSD card (up to 512GB) if you're planning to watch 4K feature films on the go.
There's no headphone jack, which is sadly the norm these days. There's also no mention of 5G, but perhaps Sony tactfully opted out of competing in that area, for now.
The price tag could raise some eyebrows too, predicted to come in at around $1,110 USD (£849 GBP).
Pricey, but just look at it: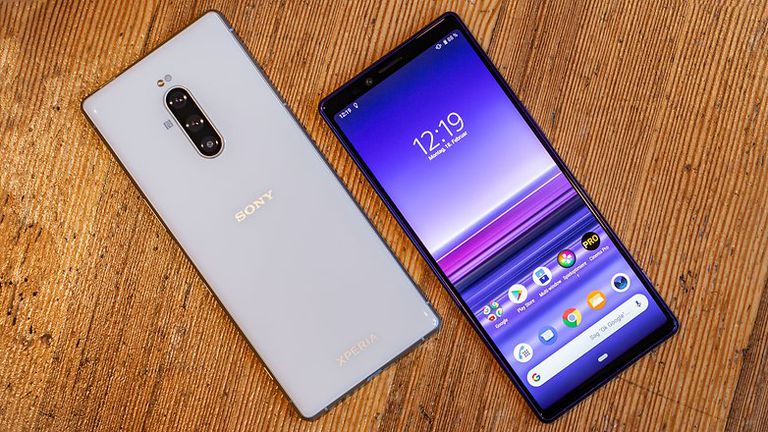 Samsung Galaxy
No review of MWC would be complete without mentioning Samsung, who unveiled the Galaxy S10 line a week before the main event.
The S10 supports reverse wireless charging, features three rear cameras and an in-display fingerprint sensor. It'll be available in March, and the 5G enabled version will follow in June.
Here it is displaying the vibrant colours of the DeviceAssure website, which was also launched at MWC!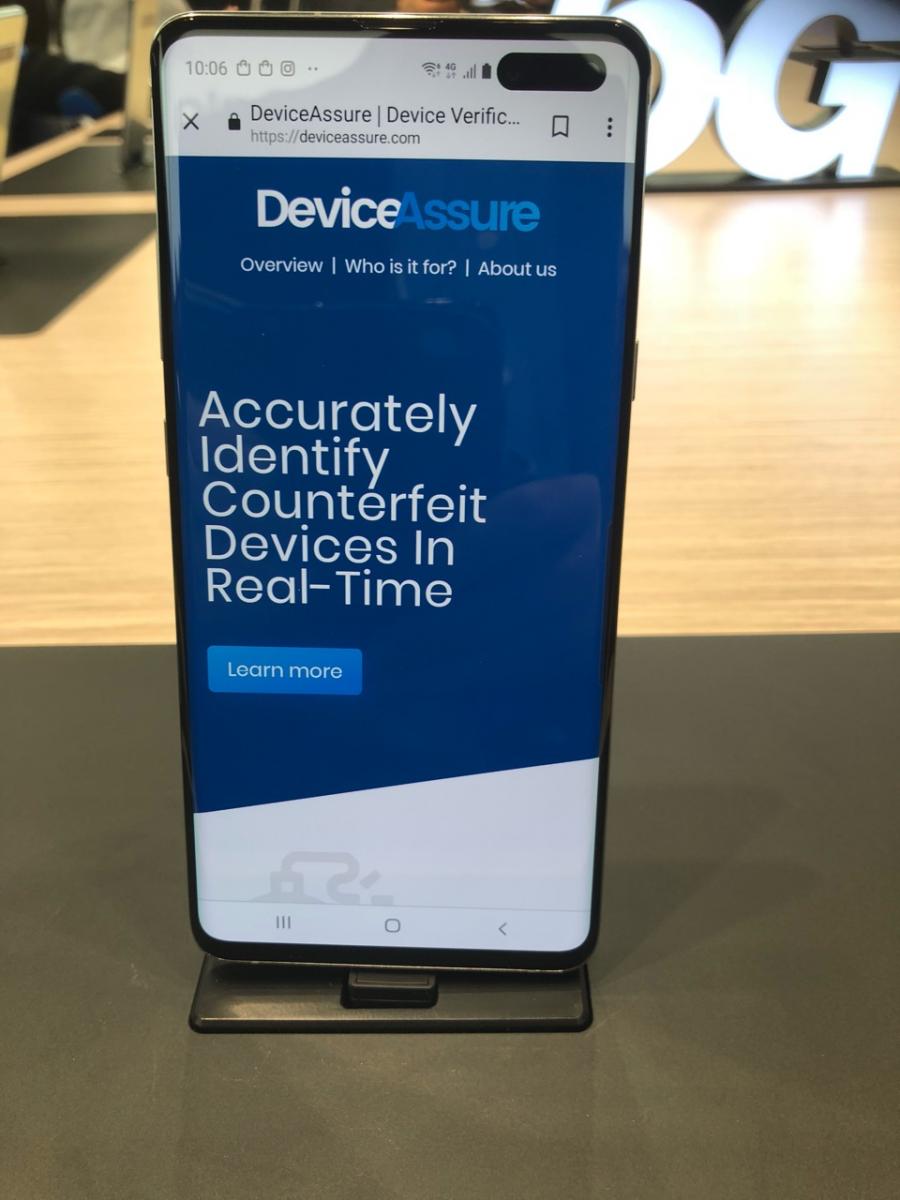 Stats wise, what jumps out is the S10+ which will be available with up to 1TB of storage, on top of a microSD slot. There's also 8GB of RAM to keep things running smoothly.
Speaking of smooth, here's an official Samsung promotional video, highlighting the improved camera and screen features.
The camera cluster on the rear contains two 12MP and one 16MP lens, with the front facing offering 10MP. Yet another reason to celebrate – there's a 3.5mm headphone jack!
As well as the S10 and S10+, there'll be a "cheaper" model on sale, dubbed the S10 E. With a 5.8-inch screen (versus 6.1 and 6.4), the bezels are slightly thicker, and it'll only have two cameras at the rear. There's also less storage options, with 128GB being the standard.
Galaxy Fold
The Samsung Galaxy Fold was unveiled at Samsung Unpacked in San Francisco on February 20th.
It's Samsung's entry into the foldable arena, an increasingly-crowded scene of late. Priced around $2,000, it'll be available to buy in April.
It takes a more traditional route to foldability than the Huawei Mate X, opting for an equal split down a central spine. Early reports are positive, with the engineering of the interlocking gears earning rave reviews.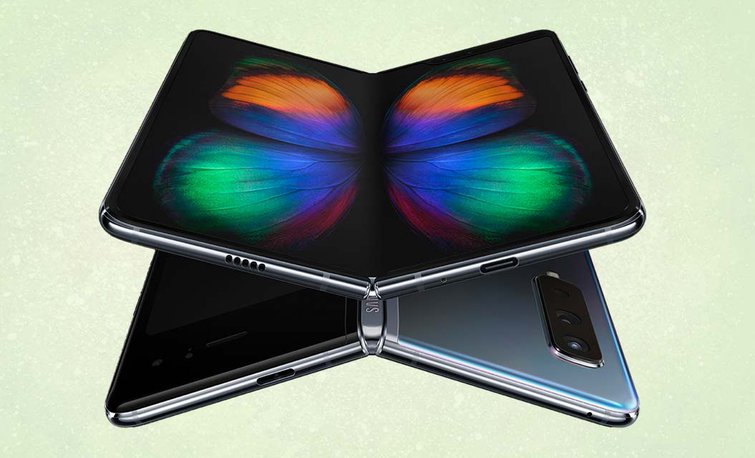 Only time will tell if there's enough appetite for a $2,000 smartphone, and if the fold holds up to repeated use. Samsung are confident, though, and with so many other manufacturers entering the space, it's unlikely they've all read the landscape wrong.
LG V50 ThinQ
Taking a different approach to dual-screen devices, LG showed us the V50 ThinQ, a 5G-capable smartphone with a novel solution to the folding trend.
Instead of two screens connected by a hinge of some form, LG will be offering a second device which connects to the "parent" via Pogo pins.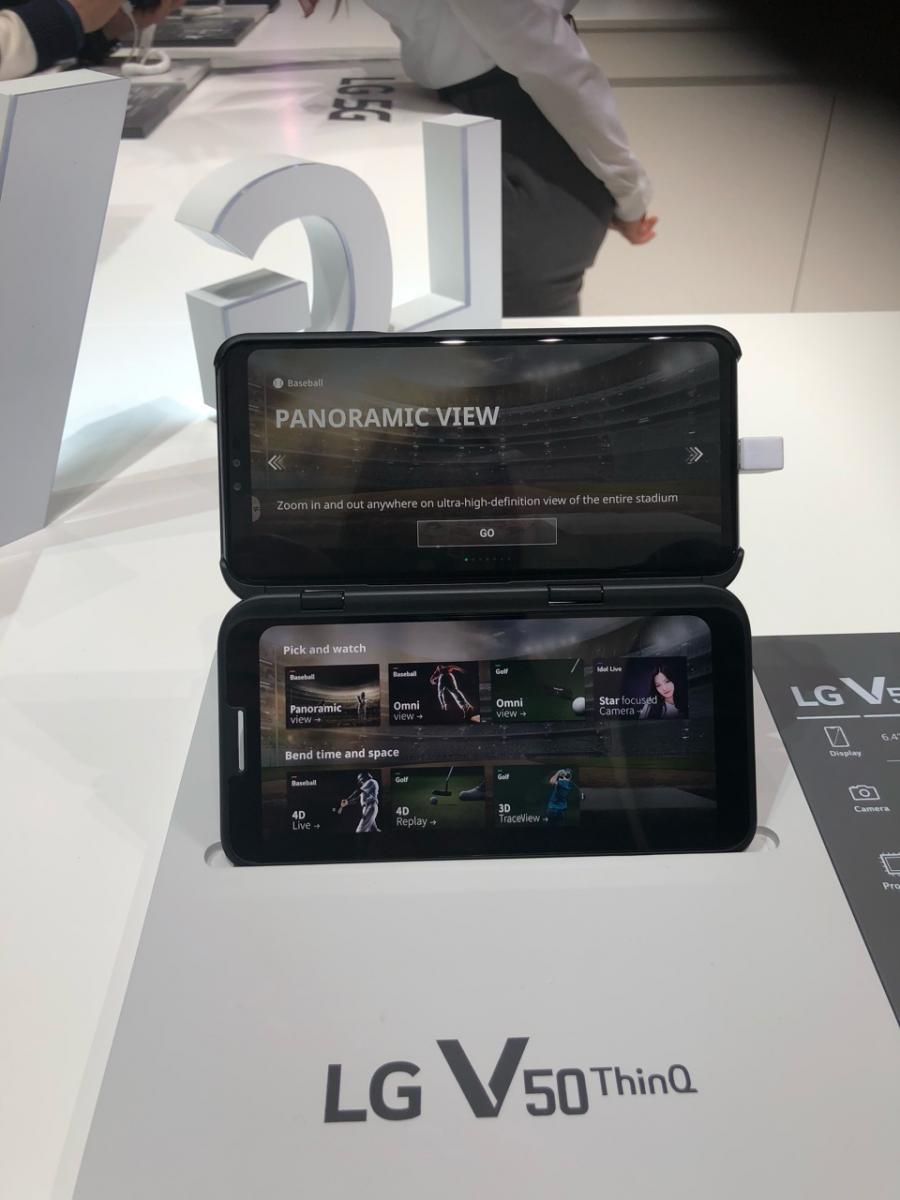 Our instincts wonder how durable this set up will be, and also whether it's a practical solution for a device that'll spend most of its life in our pocket. But, as with all foldable ventures, only time will tell.
The V50 ThinQ sports a 4,000mAH battery, triple rear lenses, 6GB of RAM and 128GB storage (with expandable microSD). There's also a 3.5-inch headphone jack. Predicted to be priced around $1,000, its success will depend heavily on how the folding solution performs in the wild.