DotMobi strongly encourages the use of mobile phone emulators during the development of any mobile site since they allow you to get a rough idea of how the site will look without having to purchase multiple devices or incurring data charges.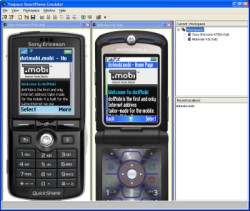 Be sure to read our guide to mobile emulators here.
Mobile Phone Emulators
The following emulators are very usful for testing mobile applications without incurring data charges.